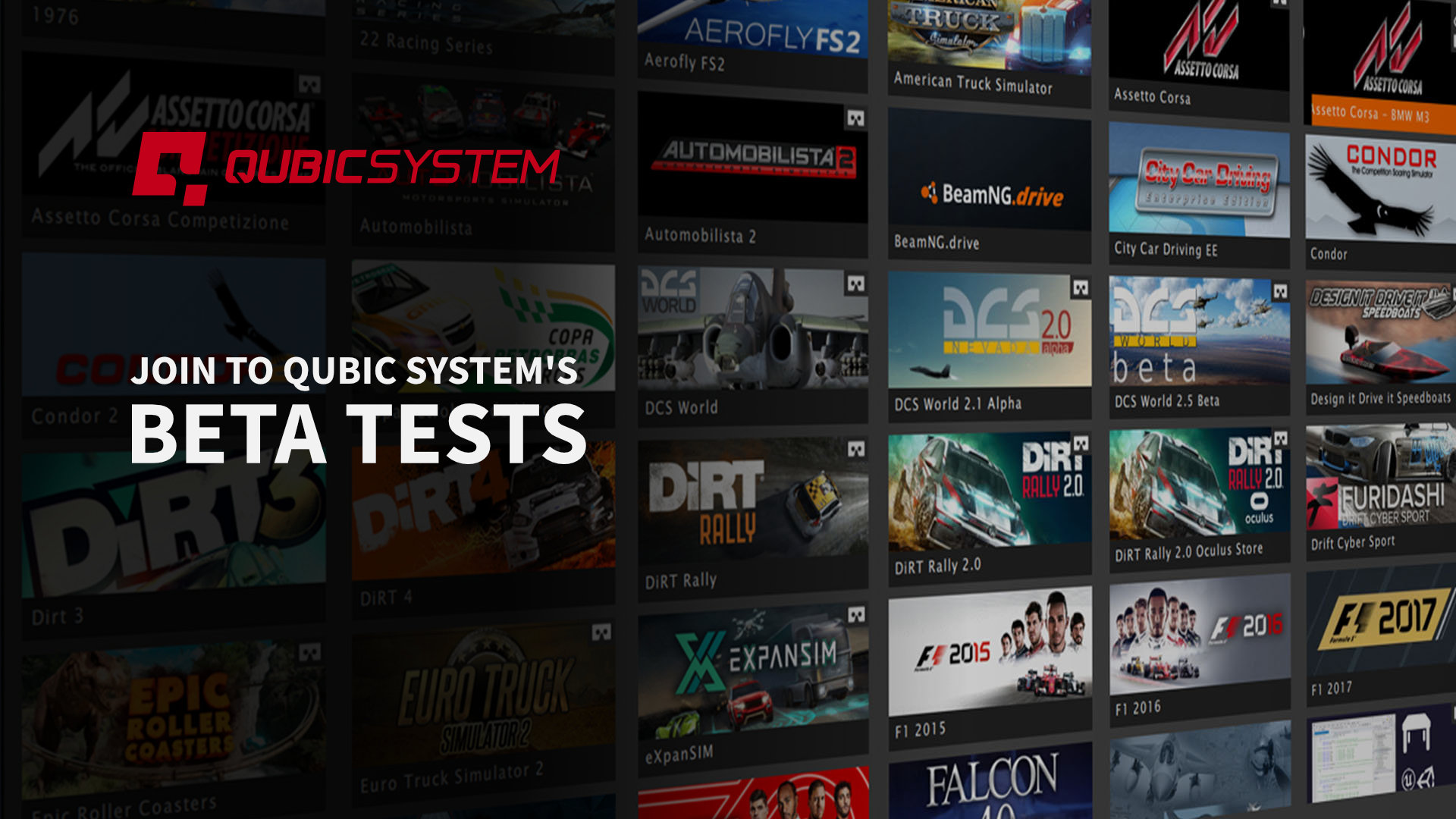 QUBIC SYSTEM BETA TESTING PROGRAM
Do you want to get to know our software better? Perhaps you found a bug or an alternative fix to an emerging problem in QubicManager?
Or maybe you have original ideas that you want to insert into in motion? We go straight to your expectations and present a new beta tests for Qubic System users. Our engineer team want to be even closer to you, therefore Qubic System Beta Testing Program was created to connect and support the community of QS motion platforms owners. By joining the program, you become the unique member of a special group of clients who will be co-responsible for software development and also to implement your proposals. We are to aim for the beta testing program will be creating together in order to permanent exchange and gain experience between motion platform users and our developers crew.
We truly believe this is a place which can set many brilliant ideas.
The benefits of joining Qubic System Beta Testing Program:
Test and review the functions of the pre-release or unreleased QubicManager versions
Possibility of direct contact with Qubic System technical crew or other Beta Testing Program users
Improve and develop software functions by offer your own original ideas and technical solutions
Access to the latest supported games titles before official software update
Live support on Discord Platform with special channel, dedicated only for beta testers
Totally free access, no fees for any participation period
By joining the Beta Testing Program, you have real impact on Qubic System products.
SHARE THIS STORY ANYWHERE YOU LIKE
SHARE THIS STORY ANYWHERE