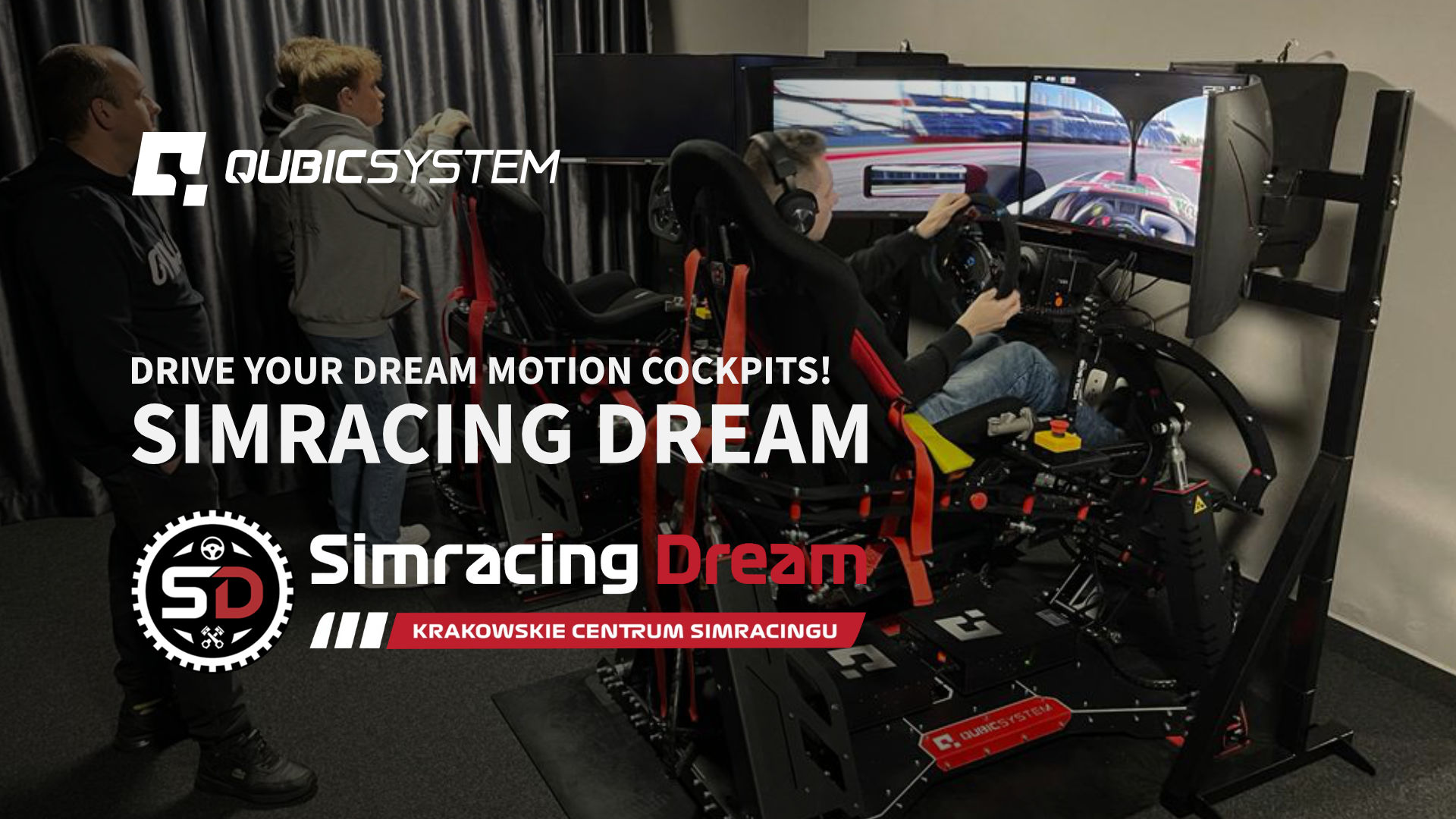 SIMRACING DREAM CRACOW – Race your dream simulators!
THE MOST IMMERSIVE  RACING SIMULATION IN CRACOW, POLAND
Simracing Dream, is the only place in Malopolska with motion simulators, located in its capital, Cracow.  Sim Center offers the chance to experience the amazing thrill of Sim racing and using motion simulators from the world's leading suppliers, including Qubic System QS-V20 motion systems. The customers can experience race against friends in an F1 or GT cars.

Anyone can try the adventure of sim-racing with the SimRacing Dream crew. The simulators can be used by both professionals and beginners. The center was equipped with 7 professional workstations in two different configurations:
3 x Motion 4DOF stations from Qubic System. These are flagship simulators based on a motion platform, faithfully reproducing even the slightest movement of a car or unevenness on the track. Be warned that the very first hour of driving can become addictive. In addition, the system of loss of traction control or pedals requiring almost 70 kg of pressure will allow you to feel like behind the wheel of a racing car.
In addition to the simulators based on the motion system, 4 static stands were prepared for visitors. This zone is perfect for beginners or those who prefer a calmer and less demanding driving experience. The driving simulators are fully equipped with: Rig powered by Simracing Dream, steering wheel with direct drive, pedals, handbrake, shift levers, and triple screen.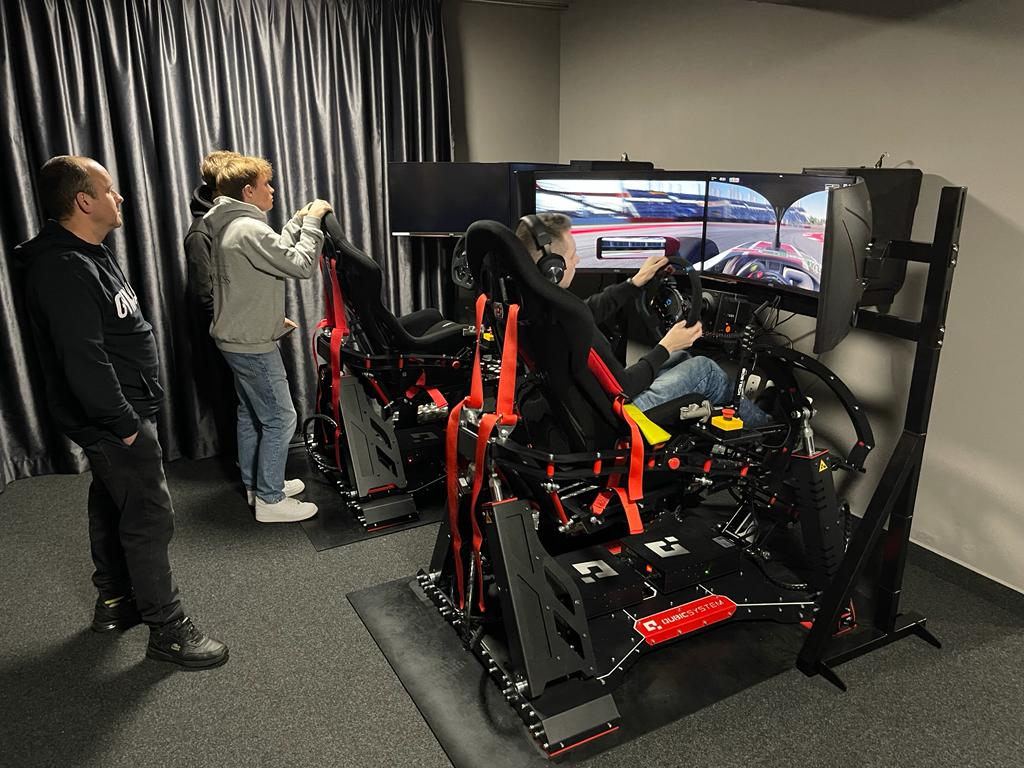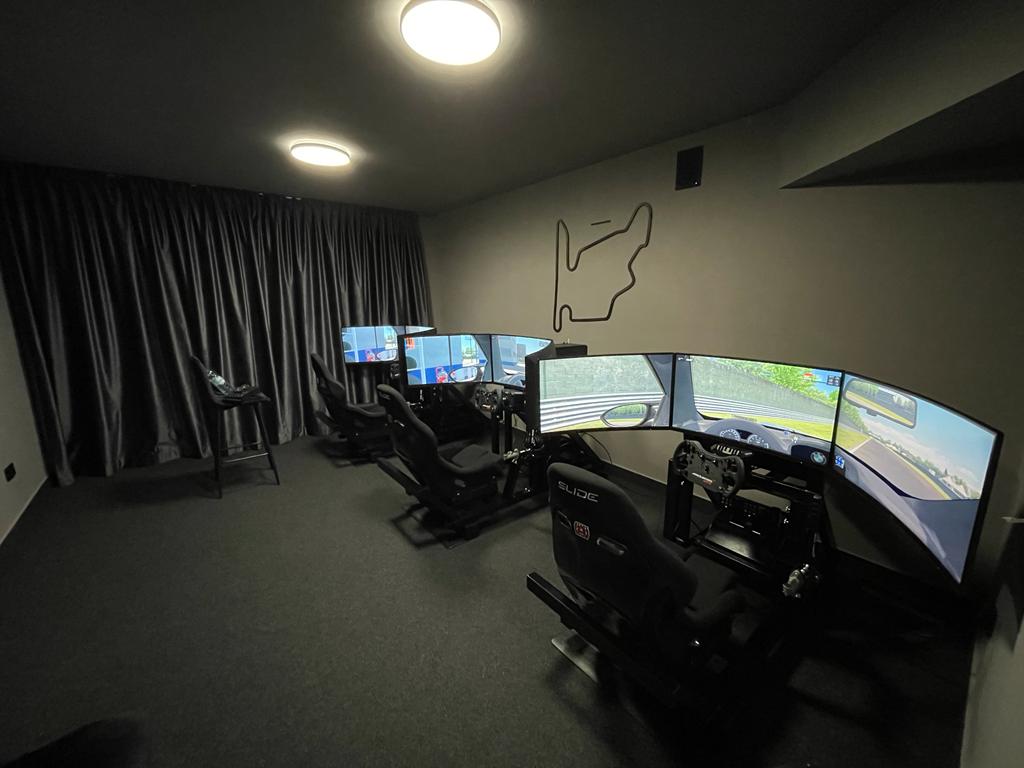 If you want to know more about Simracing Dream form Cracow follow the SoMe profiles below:
FB: @simracing_dream
IG: @simracing_dream
SHARE THIS STORY ANYWHERE YOU LIKE
SHARE THIS STORY ANYWHERE