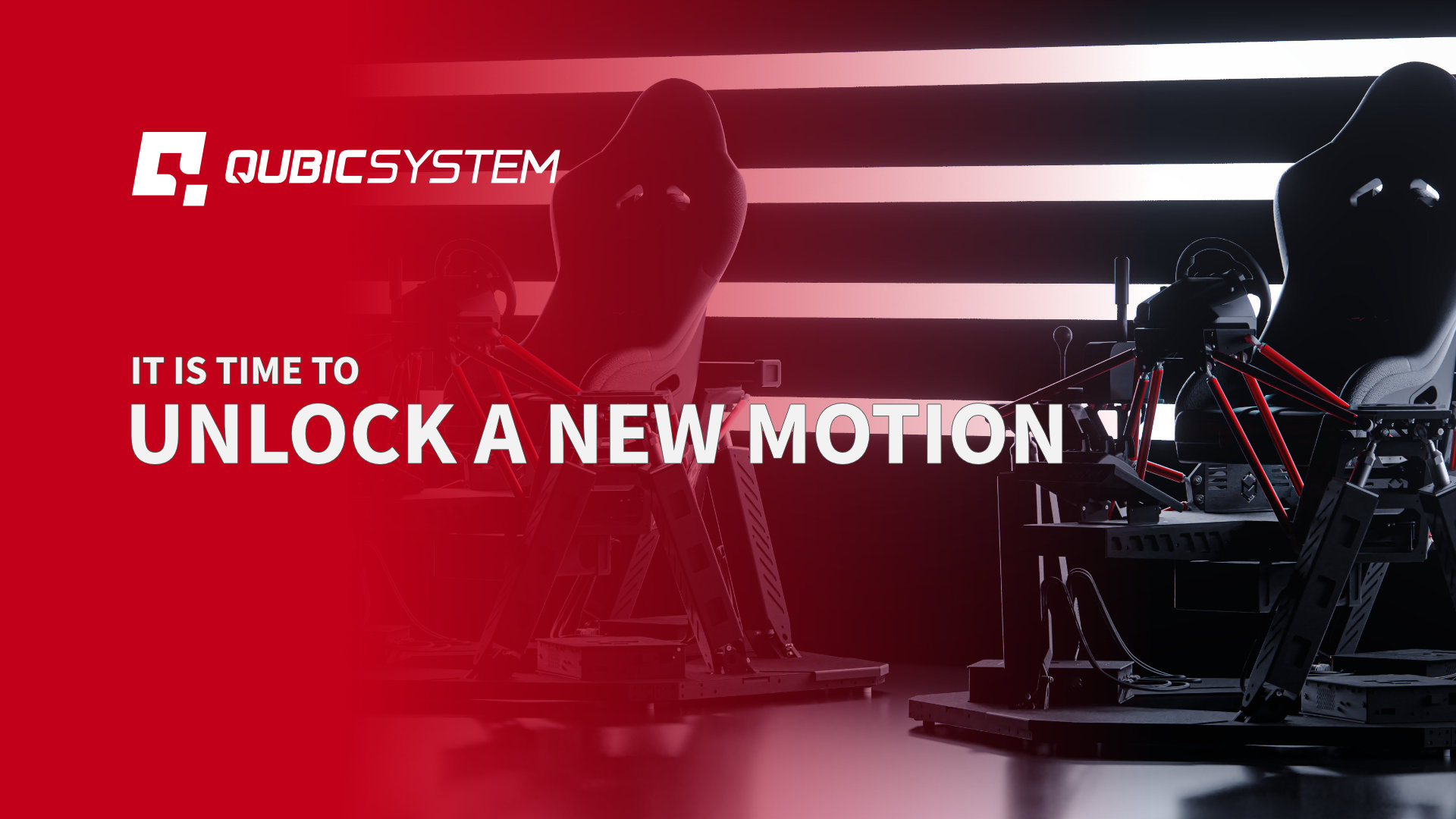 NEW BRAND
NEW TECHNOLOGY
We are proud to present the new Qubic System brand, delivered directly by Motion Systems, which is an invitation to the world of SimRacing.
Many years of experience of Motion Systems designers, their passion and love for technology and the desire to expand the possibilities of one of the rapidly developing field of virtual racing, makes Qubic System a new line of products dedicated to the most demanding customers.
Patent pending technology of linear actuators from Qubic System allows to develop highly realistic applications with detailed effects from simulation telemetry. Motor drivers have been designed by Motion Systems company to do just one job, to control motors in vehicle simulator applications, and they are perfect at it.
One word to determine our brand – professional. It consists of innovative styling, precision of operation, modular design of the devices and compatibility on the hardware-software line. Combination of these elements make that we deliver a complete product directly prepared for feeling the ultimate racing simulation.
The ambition to create diverse projects made, we try our own way to define the SimRacing, introducing our own solutions and rediscovering the motion technology potentiality. Qubic System is designed anew, with particular recognition of features and elements, appear from real racing competition.
We constantly follow the changing market of SimRacing, improving and perfecting our products down to the smallest detail. Due to this, you can confidently feel like a real rally driver in your favorite car to one of the biggest world's racetracks.
Regular adding new features and fixes in QubicManager makes that customers can count on periodic updates and ongoing changes and releases. We make every effort to ensure that our software meets the expectations of customers being adapted to every project.
Proprietary software provides full control over the machine, enabling available motion regulation, diagnostics expansion and specially created profiles for race drivers.
The control of the motion level, unevenness, tilt and slope is extremely intuitive and curb to one button. Due to this, the machine functionality of it is a closed and safe solution which we have full control.
All our team strive for perfection by breaking boundaries and setting new goals by make every element of our machine (from small peaces of electronics in power cabinets to final motion systems assembly) in our factory in Poland.
This make Qubic System brand a path-breaking look at the simulation and maybe most of all introduce SimRacing to higher gear!
SHARE THIS STORY ANYWHERE YOU LIKE
SHARE THIS STORY ANYWHERE