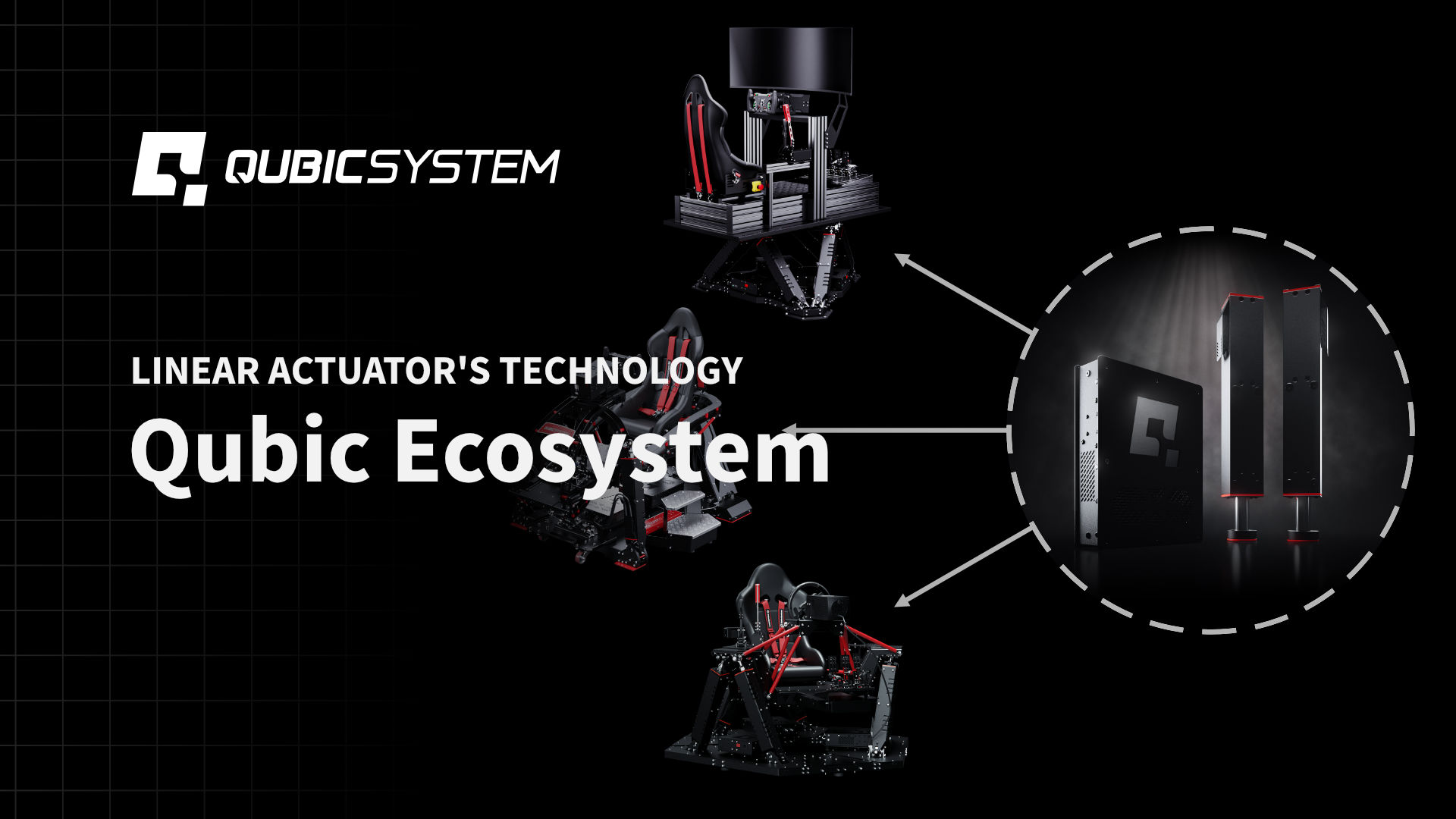 Introduction
Since the beginning of the Motion Systems company, we have had an idea of making motion not a luxury any more – to share and spread that unique experience to the gaming and racing community. Motion Systems cooperate with huge simulator integrators in the scope of professional and military applications, but our global goal is to make motion platforms accessible for the gamers the same way as PC computers became a common thing. First step in achieving that is to present Qubic System to the sim racers, that is why we have begun with the linear actuator technology in various combinations (2DOF-6DOF) by building an ecosystem of solutions based on QS-220-PL sets in different configurations – users will have ability to upgrade their 3DOF to even 6DOF by acquiring extra actuator set and brackets.
We will also extend this ecosystem with new products like Direct Drives, Pedals, Shifters etc. – all of them working on the same single license of Qubic Manager, which is free of charge.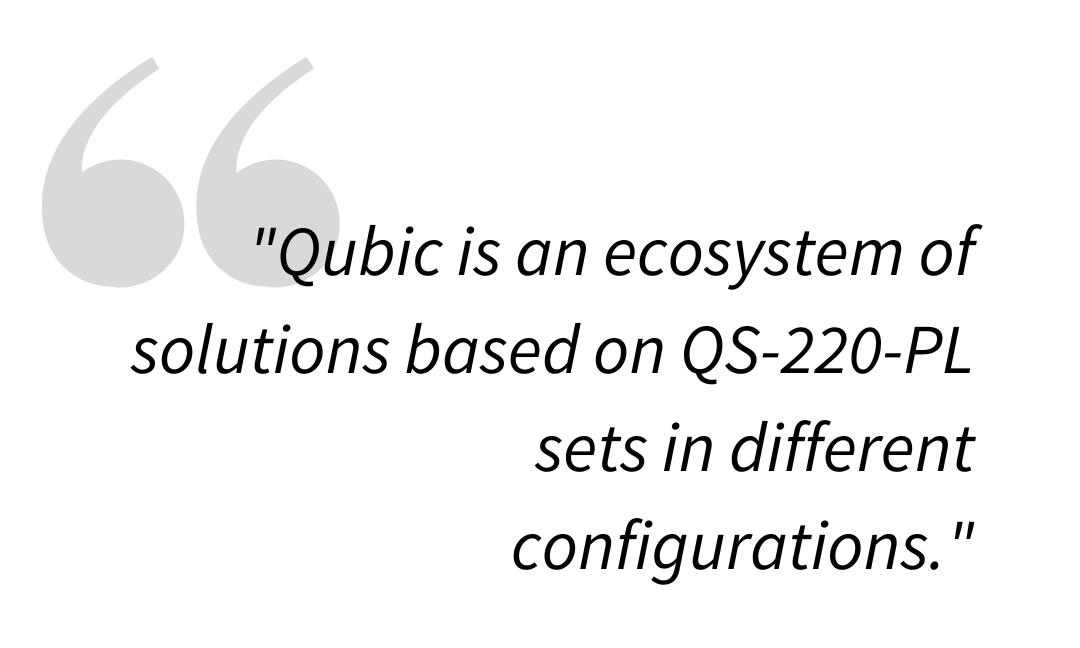 QS-220-PL – 2DOF
The QS-220-PL motion platform has been designed as a module comprising two actuators, power cabinet and a motion controller, with the aim of being expandable and freely configurable to provide for future expansion of the motion system. The Qubic System product portfolio is constantly being expanded. By adding further QS-220-PL modules, users can create finished products with full kinematic chains with degrees of freedom from 2 to 6 DOF whenever you need.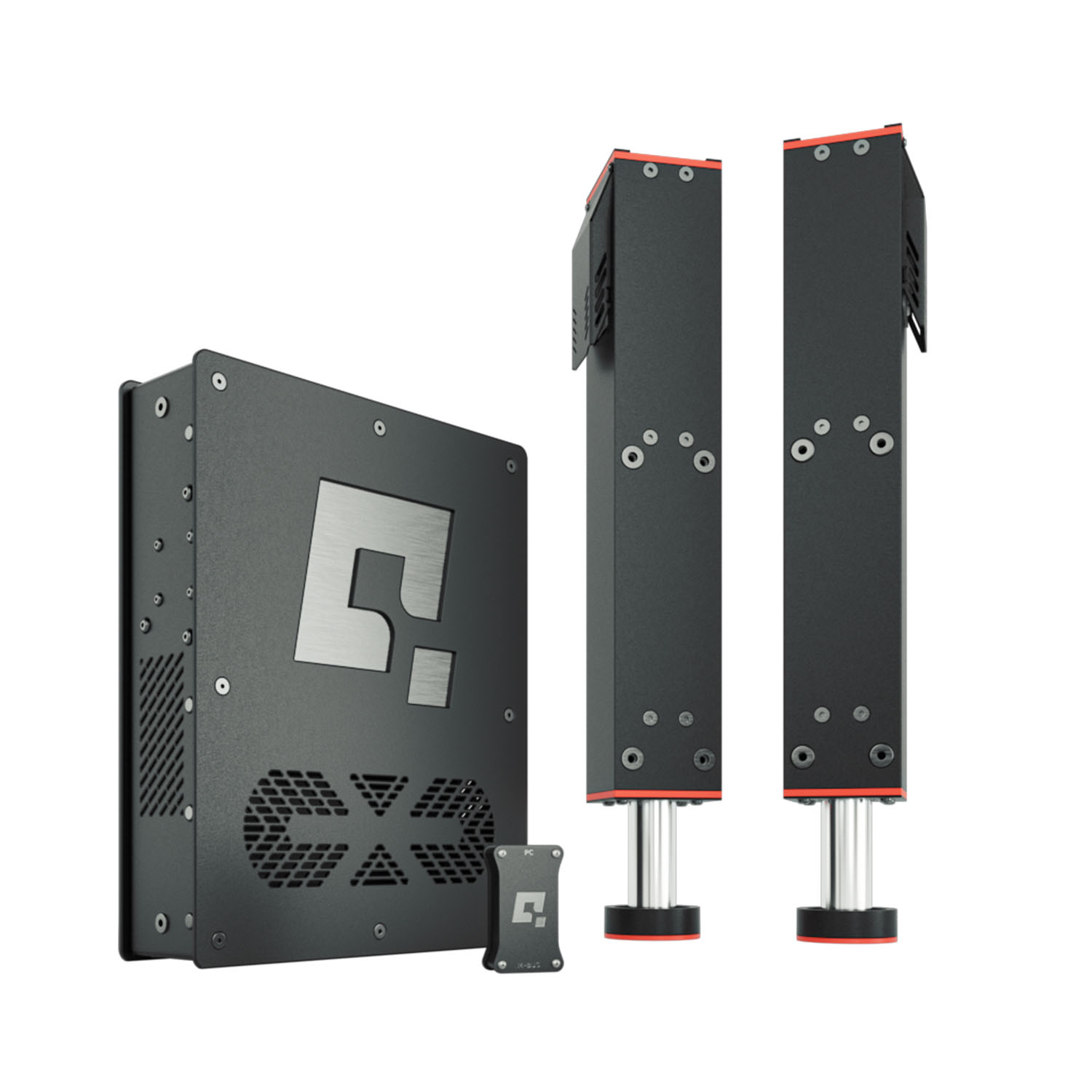 QS-CH1 – 3DOF
Standard QS-CH1 configuration, consisting of two QS-220-PL sets. The four actuators provide three degrees of freedom: Heave, Pitch and Roll. The motion platform, meanwhile, offers a finished cockpit with adjustable seat, pedal and steering wheel mounts and a set of universal connection holes.
QS-V20 – 4DOF with Traction Loss
Motion platform consisting of two QS-220-PL sets. Thanks to the complex kinematic chain, the four-actuator system provides four degrees of freedom: Heave, Pitch, Roll, Yaw. An additional Yaw axis, with its centre of rotation located at the front of the cockpit, provides the ability to simulate, among other things, vehicle oversteer slip, which gives the most relevant information in terms of professional vehicle driving. The cockpit is also equipped with adjustable seat, pedal and steering wheel mountings.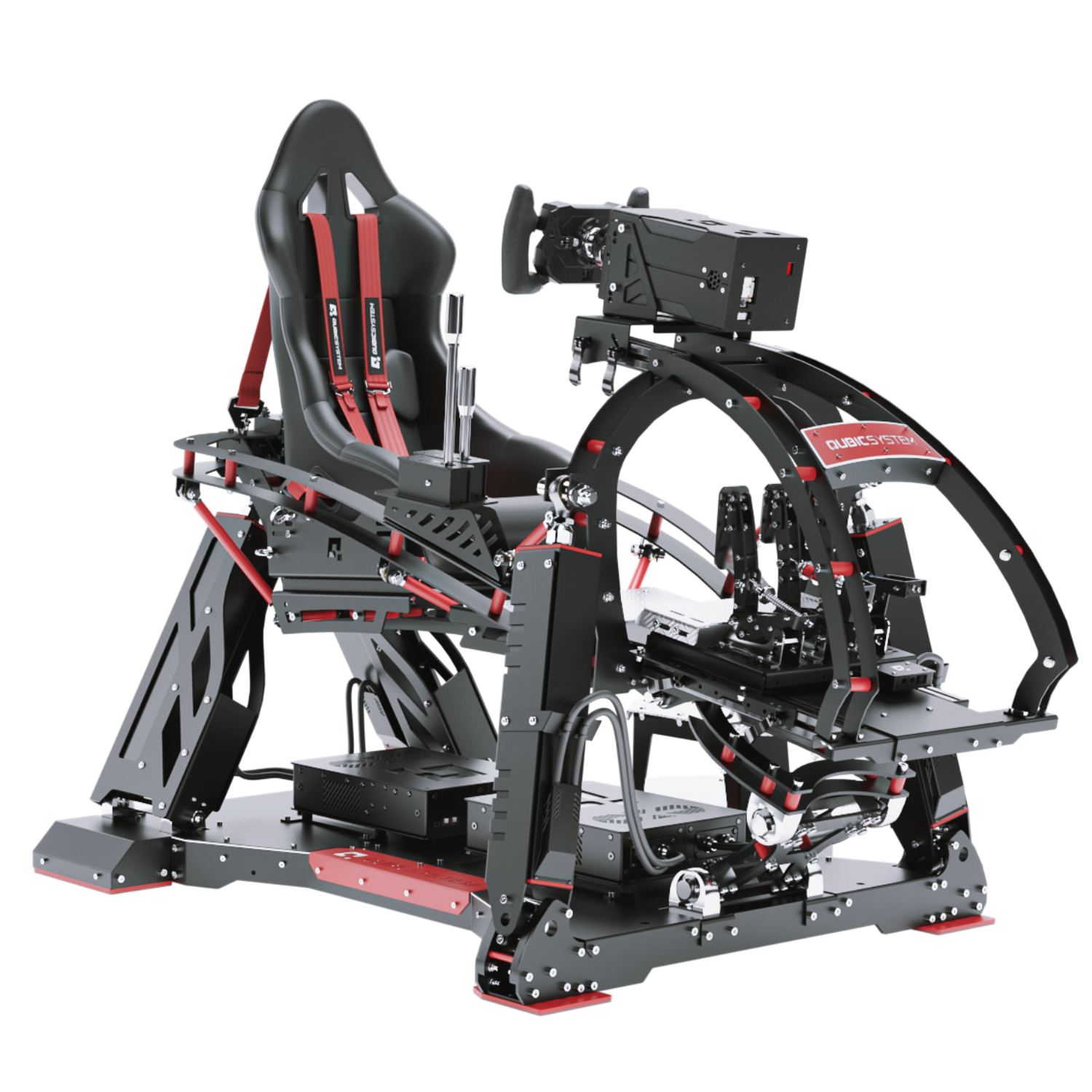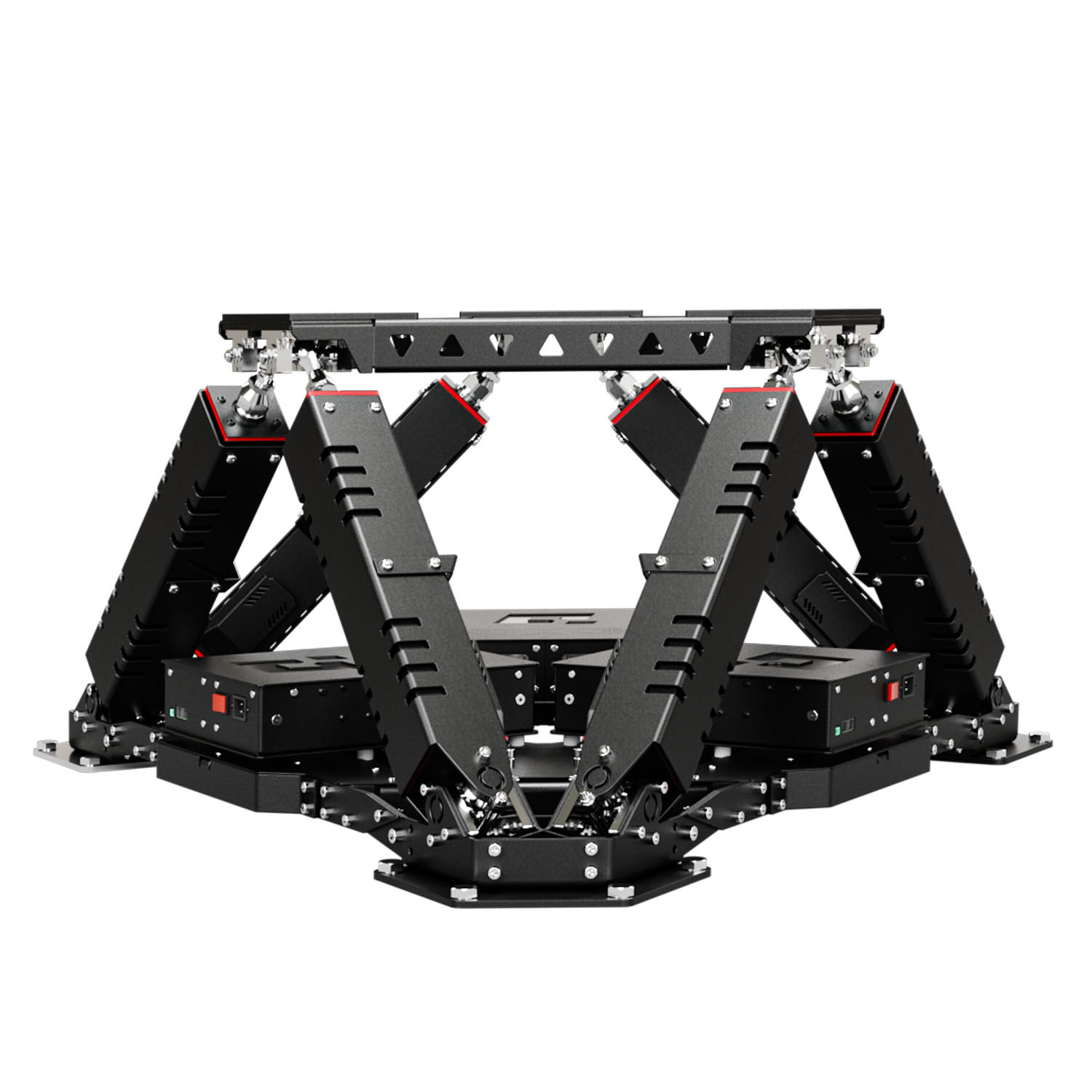 QS-625 – 6DOF Steward Platform
Motion platform consisting of three QS-220-PL sets. An arrangement of six actuators provides six degrees of freedom. The kinematic chain created on the basis of the classic Steward platform layout ensures synergistic operation of the actuators, and the motion envelope and connection plate provide universal application possibilities for the motion system.
QS-S25 – 6DOF
Motion platform consisting of three QS-220-PL sets. The six-actuator system provides six degrees of freedom. The platform is an extension of the classic Steward system, whose geometry and peripherals have been designed to provide a comprehensive solution in the area of motion simulation. The QS-S25 is equipped with peripherals such as adjustable seat holders, pedals, steering wheel, shifter, handbrake, keyboard. In addition, the machine's upper frame allows monitors to be mounted in a triple-screen system.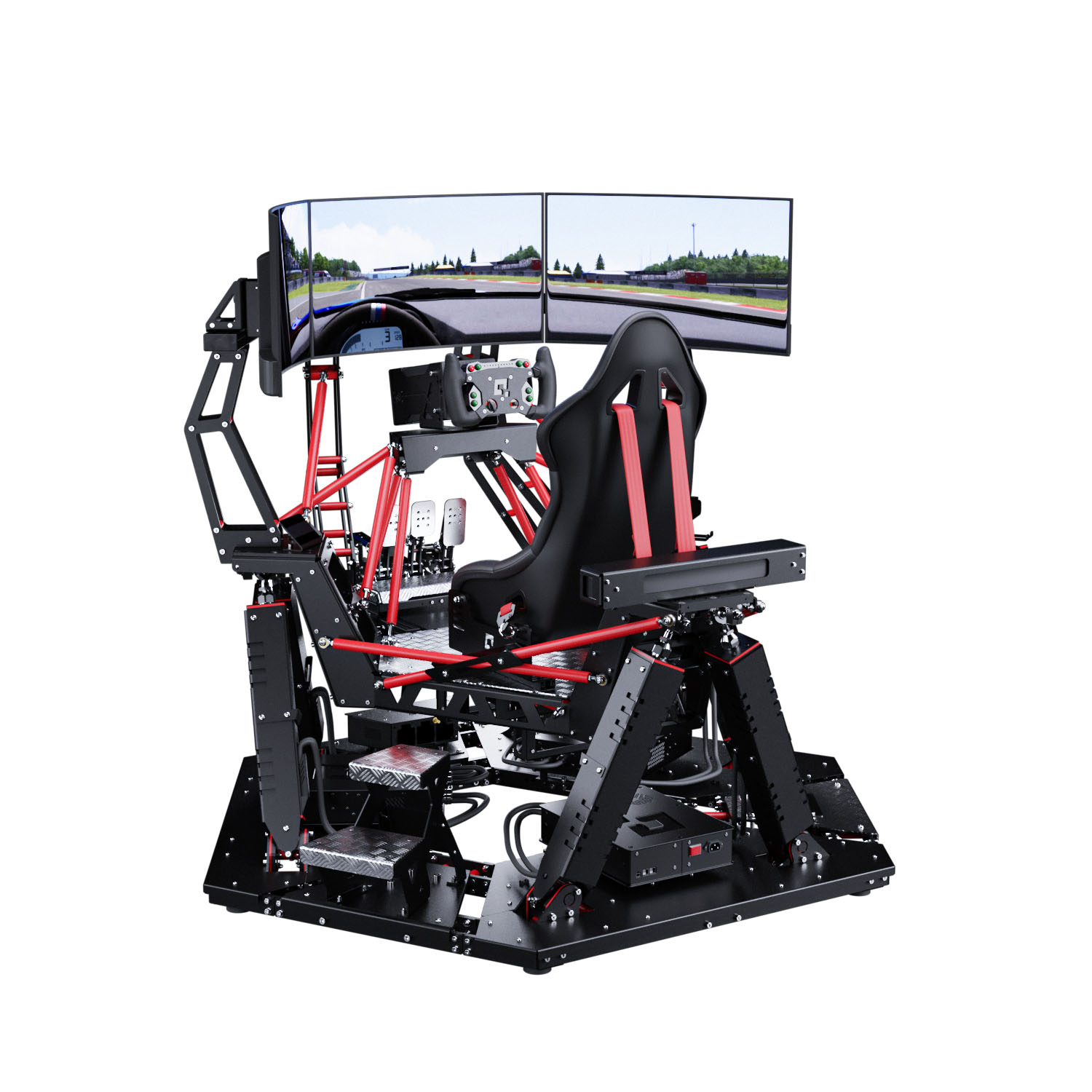 SHARE THIS STORY ANYWHERE YOU LIKE
SHARE THIS STORY ANYWHERE