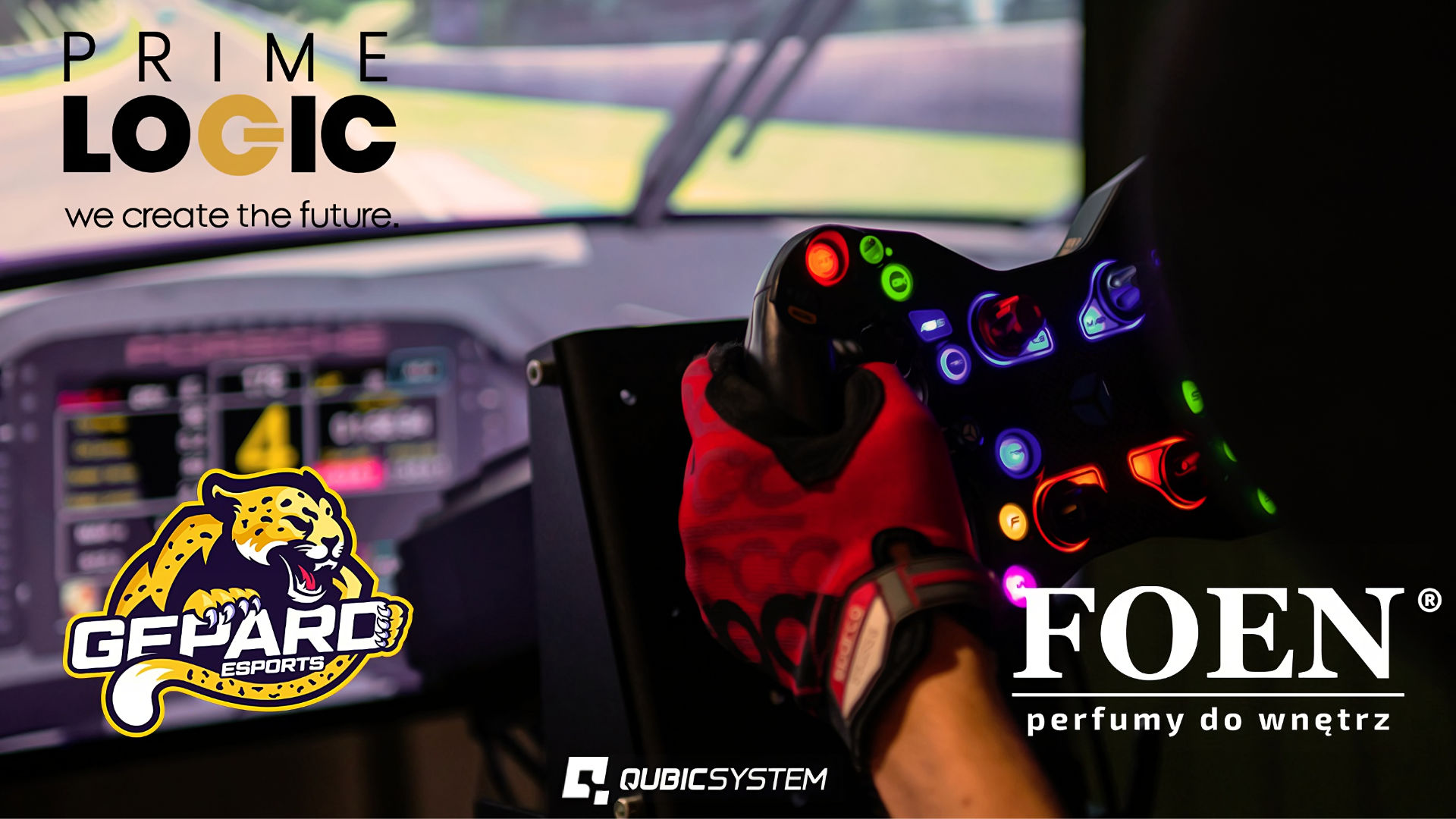 Gepard Esports – meet the professional simracing team from Wroclaw
GEPARD ESPORTS – ESPORTS ACADEMY AND SIMRACING SHOP IN WROCŁAW, POLAND
Gepard Esports  primarily is a professional simracing team, established in 2022. Gathering virtual racing enthusiasts from all parts of Poland, they focus on the main goal – to become a top-tier simracing organisation that wins the largest racing series and competitions.
In the main team Gepard Esports associates 5 of the most talented simracers, with experience in domestic and international competitions on multiple simracing platforms. Apart from that, the team is also running Gepard Esports Academy where 19 drivers are training and improving their performance being supported by the main drivers. Gepard crew focuses on participating in races and competitions on iRacing platform mostly, but sometimes also ACC and other simulators – so if you play iRacing too, watch out for the Gepard colors on the track! Gepard Esports doesn't limit themselves to virtual circuits – their driver, Robin Rogalski, has recently signed a contract with DKR Engineering for Prototype Car Germany 2023 series.
In addition, Gepard Esports actively operates a sim racing equipment and accessories online store.  The experienced team offers its customers full support in the field of transportation, assembly and configuration of entire motion racing simulators at the customer's location.
SHARE THIS STORY ANYWHERE YOU LIKE
SHARE THIS STORY ANYWHERE