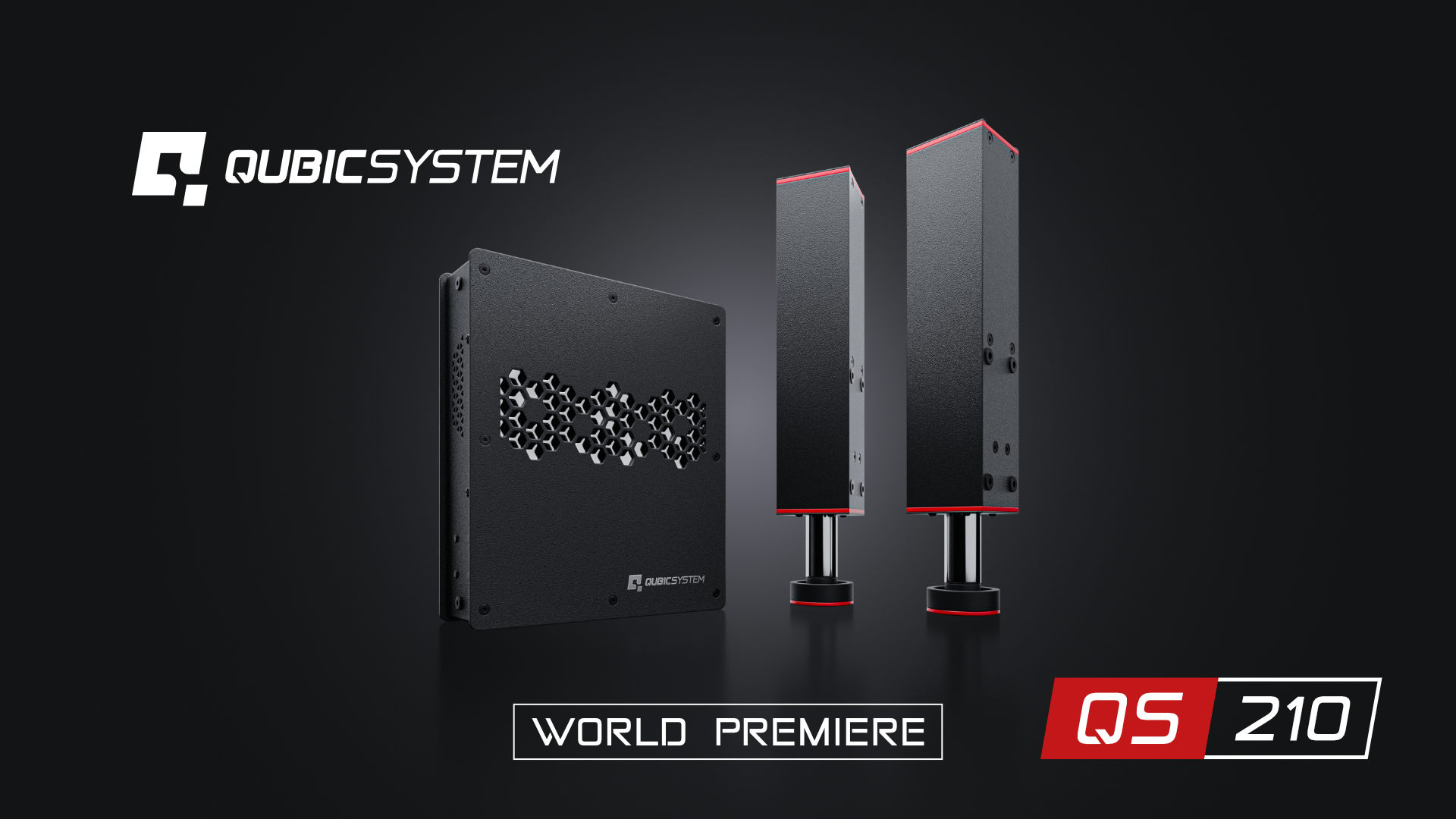 Qubic System Unveils QS-210
3DoF Motion System for Sim Racing Enthusiasts!
In a major leap forward for the world of sim racing, Qubic System has just introduced the highly-anticipated QS-210 3DoF motion system. This cutting-edge technology is set to redefine the way sim racers experience the thrill of the track, and we've got the exclusive footage to prove it!
Renowned for its groundbreaking innovations in the field of motion simulation, Qubic System has once again pushed the boundaries with the introduction of the QS-210. Engineered to meet the exacting demands of the most passionate sim racing enthusiasts, this compact 3DoF motion system was created to deliver an unmatched degree of realism and immersion that will truly transport you into the heart of the racing world. With the QS-210, Qubic System continues its legacy of revolutionizing the way we experience virtual racing.
Witness the Revolution
QS-210 3DoF Motion System Takes Sim Racing to New Heights
In this video, you'll find an almost one-hour-long comprehensive review of the equipment, where an independent reviewer meticulously dissects its features, functionalities, and even takes you on an immersive virtual drive. This in-depth exploration provides you with the perfect chance to thoroughly examine all facets of this remarkable device and gain a profound understanding of its capabilities.
Don't miss out on this extensive and insightful evaluation!
My SIM World will never be the same!
Race Beyond Matter
This is the most simple, with the fastest response time and the best sim motion experience I ever had in any simulation I have ever tested. Qubic System have done something I believed for years is NOT possible and is made for home use! The sim racing world will never be the same for me in all of my favorite titles like iRacing, Assetto Corsa Competizione, rFactor 2 and all other racing or flight simulators !
SHARE THIS STORY ANYWHERE YOU LIKE
SHARE THIS STORY ANYWHERE